ORDINI TELEFONICI

(+39) 0861 751297

(+39) 348 2434266
+39178-2710534
arredalo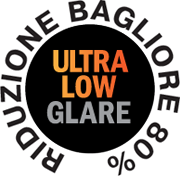 Terms & Conditions
Payments
› Payment conditions
› Allowed payment Methods
Shipping
› Shipment
› Shipping price
Warranty and returns
› Warranty
› Returns



Payments
Payment conditions
As our company is serious and professional, we invite you to place your order only if you are truly interested to buy the good. The payment has to be done within 10 days from the purchase date. After this period, and with no communications from your side, your order will be canceled.

Allowed payment Methods

- Pay Pal
Paypal payment is easy and safe. This payment can be done either through money tranfer from one bank account to another one or through credit/debit card. Prepaid card is also accepted. For further informations, we recommend to visit www.paypal.it
Our registered Paypal e-mail: info@burdaitaly.it, burdaitaly.it store
- Bank transfer
Bank transfer can be done through your own bank or through your online Home Banking system. The paymeny is safe as it is traced and registered from the banks. As this type of transfer usually request 3/4 working days, the goods will be shipped once the money will show on our bank statement.
Owner: D'Addazio srls
IBAN: IT19P0301503200000003661109
SWIFT-BIC: UNCRITMM
Beneficiary bank: FEBIITM1
FINECOBANK SPA, Italy

All payment information will be sent automatically to buyer's e-mail address when the buyer completes the purchase. The buyer will be constantly informed about the state of his/her order by e-mail: - The payment accreditation
- The data of shippment
- The shipment tracking







Shipping
Shipment
All goods are sent everyday: from Monday to Friday. Each good is sent within 24hrs, once payment is completed. (Note that with bank tranfer the payment appears on the bank statement within 3/4 days). The goods sent with the different couriers depending on type of purchased furniture and on country where to ship.
Shipment Monitoring and Tracking: The tracking identification information will be sent to your email address at the time of shipment.

DELIVERY TERMS
At checkout stage you will be asked for your delivery option. We will receive this with your order. Once your order has been received we will contact you to let you know if delivery in your country is available and the Shipping Costs.
Please note: As with any delivery service various unknown problems can occur. So if we do not make the estimated delivery for any reason mainly unforeseen problems which are out of our hands we can not be held responsible for compensation.
If an unknown problem does occur with your estimated delivery day. We will contact you and inform you of the situation. Then we will give you an alternative estimated delivery day.

All orders will be professionally packaged and crated to ensure they arrive in the pristine new condition you desire. In the rare event damage does occur in shipping it is the customers' responsibility to open and inspect their order to ensure it is damage free upon arrival. If there is damage present please immediately refuse shipment for the damaged item only.

All damage must be noted on the freight bill in order for you to receive prompt replacement. Please also call us immediately to notify us of said damage so we can begin the replacement process as quickly as possible at no charge to you. Please take the arrival of your shipment seriously as we want you to love the experience of shopping with burdaitaly.it as much as you're going love your new Contract furniture.

Shipping price:
For international shipping please contact seller before buy. In some auction we specify delivery price for some nation.
The cost of shipping depends on the location and the weight of the package.
All shown prices include the Italian Vat Tax. Please contact us to know more information about TAX FREE.
Some countries require the customer to pay a customs duty or tax when picking up their package. This is completely out of burdaitaly.it's hands. Please do not ask to mark a package as "gift," as this is illegal.

In the time of placing order our system doesn't insert the shipping costs. After we control your order and calculate the exact shipping weight and cost we will send you the Order Confirmation with Total Due to your email address.






Warranty and returns
Warranty
30 to our whole product range subject to the correct use of the goods.

Every purchase is INVOICED (for private customers and for companies with VAT).
The enveloped invoice will be pasted at outside side of the package. The Invoice should be kept until the end of the warranty period.



Returns:
Returns are only accepted due to a manufacturer's defect.

We take back any item under these conditions:
1. The items must be returned in its original packaging. Items should be in their original condition and not used.
2. Please make sure to have a tracking number of the package because you may need to track your package to check the status. We cannot issue an exchange or refund until its arrival and we won't be responsible for lost packages.
3. You will be responsible for the return shipping, which will not be refunded, unless you received damaged merchandise. If you have received damaged merchandise, please email at info@burdaitaly.it and we will give you return instructions. Please do not mail any packages without contacting us first, as they will not be accepted.
The address for returns: burdaitaly.it – Via Roma 30/B - 64011 Alba Adriatica (TE) TE.
4. Return or exchange requests must be made within 10 DAYS of delivered shipment for a refund (all items are shipped with a tracking number). We will not take returns or exchanges after this time. Items must be shipped back within 20 DAYS of delivered shipment.
5. Returns will be processed within 1 week of receiving the item.
6. No refunds or exchanges on items that have been customized in any way.